CCTV & ACCESS CONTROL SYSTEMS
CCTV security camera technological advancements have made it possible to ensure utmost security to life, assets, and property. From business organizations, commercial premises to residential properties, surveillance technology such as security cameras or CCTVs (Closed Circuit Television) have helped in providing higher levels of security whether it is day or night.
AS CCTVs provide real time video surveillance, it has helped in preventing thefts and break-ins, ensuring privacy and protection, screening movements in high risk areas, and above all serving as an effective crime deterrent. Hence, considering the reliability and accountability aspects, CCTVs are now fast replacing security guards.
However, not all security cameras have the same functionalities and do not provide the same level of surveillance. For instance, there are fixed cameras, PTZ cameras, and virtual PTZ or 360-degree cameras and all of these differ in their capabilities and suit different premises.
When the system is commissioned, the installer should ensure it is as secure as possible from being 'hacked' either from an internal or external access point. However, as threats evolve it may be necessary to update the software and firmware on the system to ensure the highest level of security is maintained.
As part of any maintenance plan your installer will be able to advise when updates are available and if there are any security tasks that you can carry out to ensure the system remains secure.
AV Technology design the perfect CCTV solution for your home or business. Being in the field for years, we can easily understand your requirements and provide you with solutions that take care of all your security needs 24/7.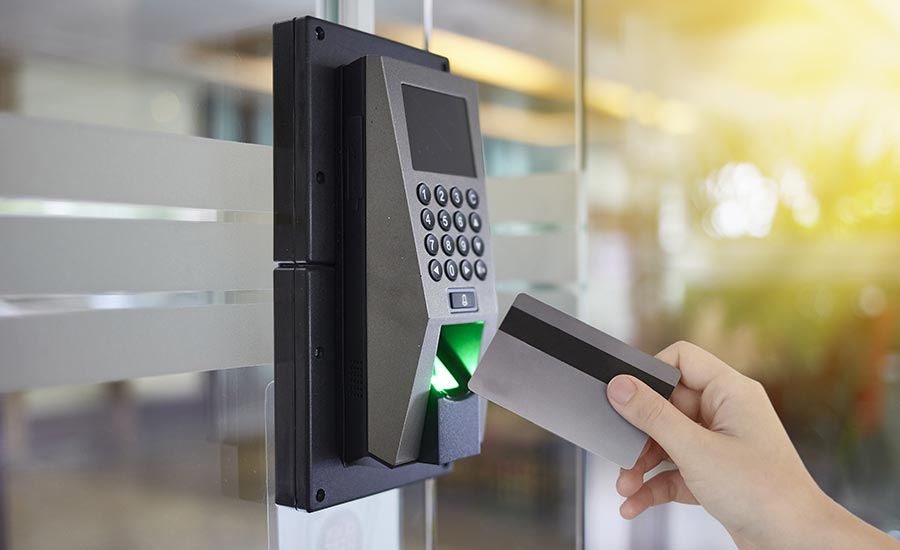 Access control can be optimized for any need, small as well as large. This sets it apart from traditional solutions, which are often dimensioned for systems with many doors.
Access control systems allow you to electronically control access into your office, or a specific area of your office, whether that might be a single meeting room or a complete floor. Whether you are considering a card reader system or electronic cylinders and handles, we will work closely with your security contractor to ensure that any interface issues are discussed and resolved before reaching site. This ensures seamless integration between the access control system and our glass doors.
AV Technology deals with all major brands of Access control system and we design your system like no one else. Fill the form below to get in touch with us.